Is the feed written by a real person? Is the person an Eclipse committer, hacker or contributor?
Yes: https://projects.eclipse.org/user/13620
Is the ratio of off-topic postings not too high? Are the off-topic postings covered by the Planet Eclipse tag line?
Feed added is specific to Eclipse topics
Does the feed promote a company or a commercial product?
No
Does the feed add more value to Planet Eclipse and the Eclipse community than it does for the feed owner?
This feed is intended to promote Eclipse topics, especially those related to Eclipse JKube.
Is there more than just a welcome posting?
There are already a few posts. Regarding JKube, I usually post about cases not covered/coverable in the project documentation that might be helpful for specific use cases.
Does the feed contain advertisements?
No
---
Following is a preview of planeteclipse.org with the new feed: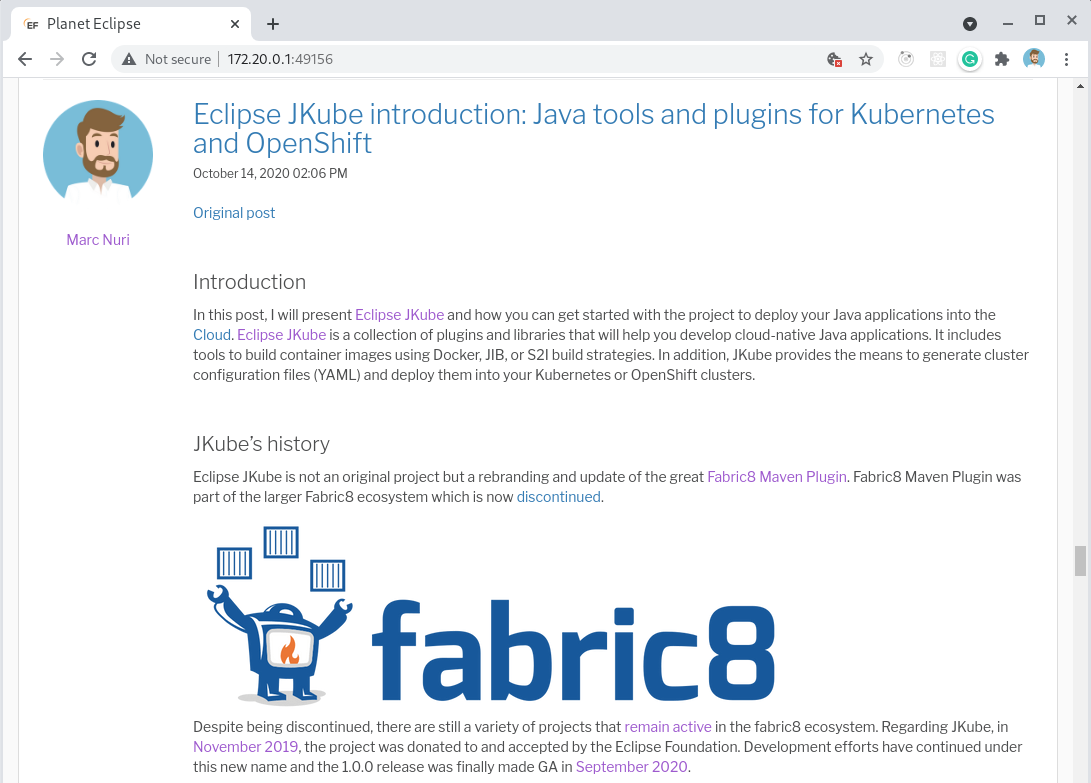 Merge request reports