Improve accessibility (contrast) on Edge Native website
As mentioned in https://github.com/EclipseFdn/edgenative.eclipse.org/pull/7#issuecomment-563608351, we do have some accessibility issues that we need to solve with the new design.
For example, the hamburger menu is barely visible in some screen size.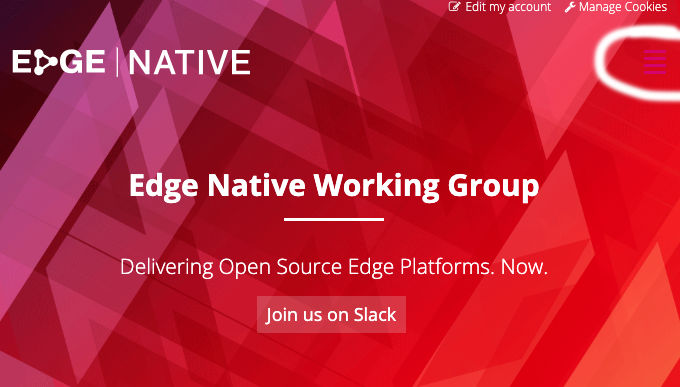 @ChristieWittEclipse, could you post some recommendations to help us improve the contrast on the site.